Quit Making Excuses II
December 25th, 2010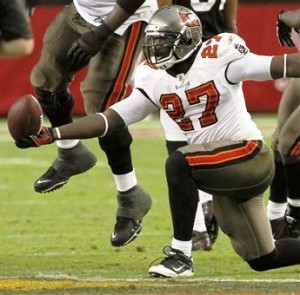 Earlier in the week Joe got the impression Bucs coaches were reaching for excuses not to play LeGarrette Blount in the fateful loss to the rebuilding since 1957 Detroit Lions.
It seems Joe wasn't the only one who smelled this stench.
Video star Anwar Richardson of the Tampa Tribune nearly blows a gasket in this TBO Bucs vlog, co-hosted by his colleague Woody Cummings, railing on the same thing Joe took Bucs assistant coaches to task for.
Richardson, too, believes the Bucs coaches should just man up and admit they, in so many words, dropped the ball in keeping Blount on the bench in critical situations.
Check out Richardson's point-by-point breakdown and see if you agree.