Is The Draft Direction Really Obvious?
December 24th, 2010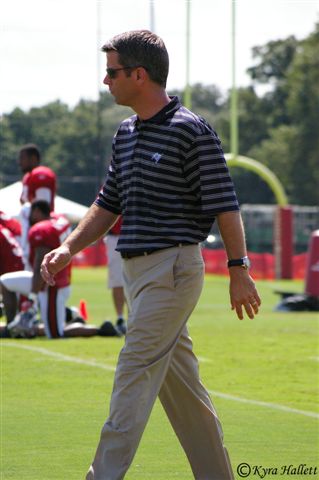 Now Joe's not one to be talking NFL draft when his team could be playing a virtual playoff game in New Orleans in nine days.
But, since eye-Rah! Kaufman of The Tampa Tribune brought it up, Joe will go there. Kaufman penned a piece stating he's sure the Bucs will make drafting a top young defensive end their priority in the 2011 draft.
When the 2011 draft rolls around, the Buccaneers will be looking for an edge.Even if a lockout takes place this spring, the NFL has already announced the draft will proceed as scheduled in April. One year after addressing the interior of their defensive line, the Buccaneers will undoubtedly focus on upgrades at defensive end. … 

Unlike last year, the Bucs won't be picking No. 3 in the draft. They figure to be sitting near the middle of the opening round, meaning some of the top-rated defensive ends could already be off the board by the time they turn in their selection.

There are other pressing needs—linebacker, offensive line—but landing an impact defensive end is the top priority for a young, hungry club on the rise.
Joe's wouldn't be so sure about the Bucs snatching a defensive end high in the draft. The Bucs might be much better off investing in a pair of established ends in free agency and grabbing a hard-hitting linebacker or safety early.
So much will ride on Ronde Barber's decision to return and whether the Bucs take the mindset of trying to make a Super Bowl run coming off a winning season, or just being content to take one more step on their perceived "lasting contender" ladder.