Is Raheem The AntiDungy?
December 14th, 2010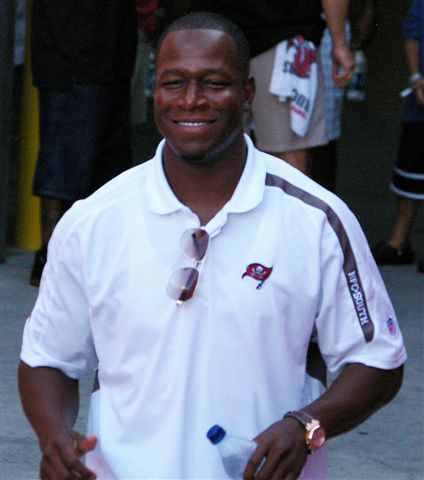 Raheem Morris has talked about building the Bucs the way Father Dungy did back in the day.
The 2010 season was going to be 1997 all over again, Year 2 of the dream, building and developing through youth and patience, firming up the core beliefs, etc. (or "yadayadayada" as Raheem likes to say)
Mark Dominik has referenced the same kind of rhetoric. And both have talked about drafting college captains and men of great character and building a team that would make the community proud. 
But then there's the off-the-field scoreboard, the one that counts arrests, civil suits, assorted funny business and how the Bucs regime reacts.
There's a big difference between the Raheem era and the Father Dungy era.
Dungy ran a tigther ship than Raheem does. That's undeniable. Is one better than the other? Is one better for fan support or on-field performance? That's for fans and Team Glazer to judge for themselves.
Former Bucs guard and WDAE-AM 620 host Ian Beckles says off the field behavior is important and that a head coach shouldn't get a pass when his team is behaving irresponsibly.
"If we're going to applaud Tony Dungy for having tight reigns on a young team, then don't be so quick to let [the Geno Hayes arrest and other incidents] go," Beckles barked at a caller today on the WDAE airwaves.
The overall take by Beckles is that there's a problem with Bucs discipline and it falls on the head coach.
Yes, the Bucs roster is disproportionately young and young guys do stupid things. Joe gets that. But Joe also gets that the players are failing their head coach. For some reason, too many don't respect him enough to behave. Jeff Faine said keeping the young guys on the right track is a constant challenge.
Maybe that's not Raheem's fault, but he still gets the blame. This isn't 1997 all over again.