Gameday Tampa Bay
December 5th, 2010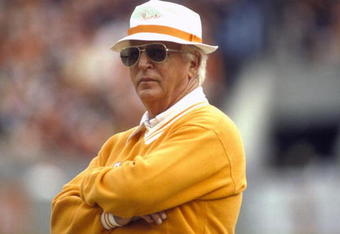 Week 13
Dixie Chicks at Bucs
Kickoff: 4:15 p.m.
TV: Blacked out locally. Those outside the Tampa/Orlando TV markets can watch the game on DirecTV 711. The game will be available free tape-delayed on NFL.com's Game Rewind at midnight tonight.
Radio: Buccaneers Radio Network (in Tampa WFUS-FM, 103.5 and WDAE-AM, 620); Sirius Channel 158.
Weather: Per Accuweather.com, a chilly yet sunny day will turn cold after the sun sets. Temperatures are expected to be in the mid-60s at kickoff but will drop down to 56 by the end of the game. Winds are expected to die down later today.
Odds: Per Bodog.com, Dixie Chicks -3.
Outlook: Break out your orange gear Bucs fans. It's throwback day to honor the first Bucs coach, John McKay, into the Ring of Honor. No, this is not a must-win game. But if the Bucs hope to be in the playoffs a win today will be a big step. The way the NFC North is shaping up, there will be a wild card team from that division and a wild card team likely from the NFC South. It doesn't appear as if 10 wins will get the Bucs a playoff game. And for the Bucs fans that Joe knows who spill coffee in the morning and slam their empty pints of beer on the bar in anger over people mentioning the 500-pound gorilla in the room that the Bucs have yet to beat a team with a winning record, this would be a good time for the Bucs to put that nasty little fact to rest. In short, Joe believes this game will be won or lost by the Bucs defense, which has played pretty damned good of late, both against the run and with a newfound pass rush. With Cody Grimm out for the year, it appears Bucs coach Raheem Morris is going to play a lot of chess with his secondary hoping to always be on top of a good matchup. This will be key. Since Roddy White is healthy, getting heat on Matty Ice, who isn't much of a runner, will be critical. Simply, sound, fundamental football can win it for the Bucs today: No turnovers, stout defense and solid special teams should do the trick.
Video: A Gerald McCoy interview on NFL Network's Total Access. … Michael Lombardi, Brian Baldinger and Solomon Wilcots break down the Bucs secondary. … Warrick Dunn does it again. … NFL Films looks at the Dixie Chicks-Bucs game. … Various TBO Bucs vlog editions including a look at the throwback game and Aqib Talib's temper. … good guy Stephen Holder and Rick Stroud of the St. Petersburg Times look inside today's matchup.
Fun facts: When Matty Ice has a passer rating of 100 or over, the Dixie Chicks are undefeated. … If LeGarrette Blount gets over 15 carries, the Bucs are undefeated. … Mike Williams leads all rookies with 701 receiving yards.