Bucs Move Ahead Of Packers
December 12th, 2010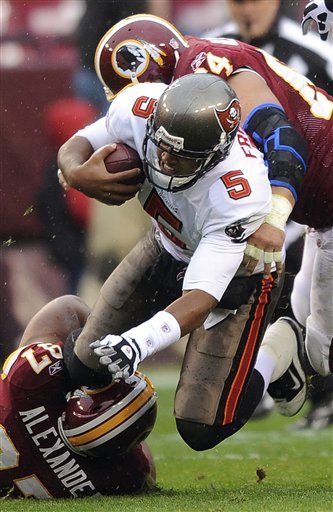 Things change on a dime in the NFL, and now the Packers are on the outside of the Wild Card chase looking in.
The Packers lost in Detroit today are now tied with Tampa Bay at 8-5, but the Bucs have three conference losses and the Packers have four, which gives the Bucs the tiebreaker edge.
Green Bay, with Aaron Rodgers hurt, now has a road game in New England and home games against the Giants and Chicago to close the season. They're all but done.