Bucs Are Better Off Without Earnest Graham?
December 29th, 2010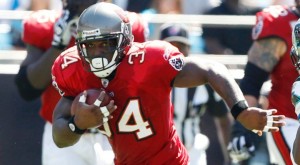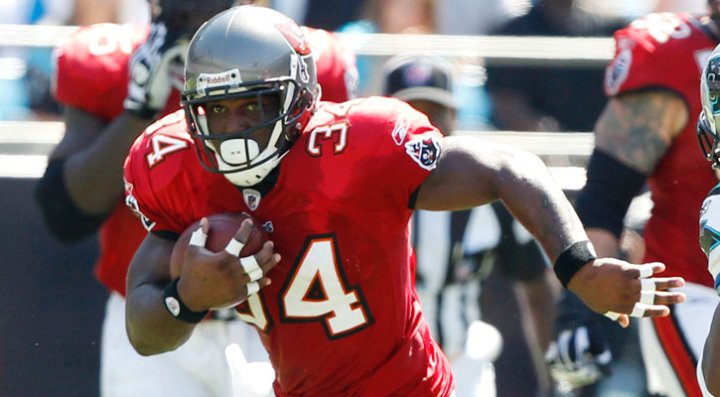 Now since just about this time last year Joe has been preaching that the Bucs running backs — not the offensive line — was what was holding the Bucs rushing attack back.
This was met with claims of heresy by many Bucs fans. In some ways, the reaction from Bucs fans couldn't have been worse if Joe admitted to walking into the cathedral of St. Jude the Apostle in St. Petersburg and urinating during high mass.
Of course this all changed when LeGarrette Blount hit the scene. The Bucs' offense, for the better, changed dramatically.
Joe's good friend Justin Pawlowski of WDAE-AM 620, who hosts the critically-acclaimed "Blitz" heard sometimes on Saturday, has seen the light as well. But Justin take Joe's premise a step further.
Justin, who you can hear substituting for "The Big Dog," Steve Duemig, this afternoon from 3-6 p.m., believes the Bucs rushing game is better off without Earnest Graham, so he wrote on his blog found on the WDAE-AM website.
Let me start by saying that I am a big Earnest Graham fan. With that being said, I'm just not sold on him as a fullback. It would only help the Bucs to find a fullback this offseason that is a good run blocker to help open holes for Blount. Graham is the type of fullback that gets in the way of defenders, not blow defenders out of the hole. I still feel Graham has a place on this team, but I'm not sure it's as the starting fullback.
Joe always thought Earnest Graham was pretty good as a blocker but it is interesting that when Graham did go down, Blount blew up. Joe's not sure that was a coincidence or not.