Bucs 38, Seattle 15
December 26th, 2010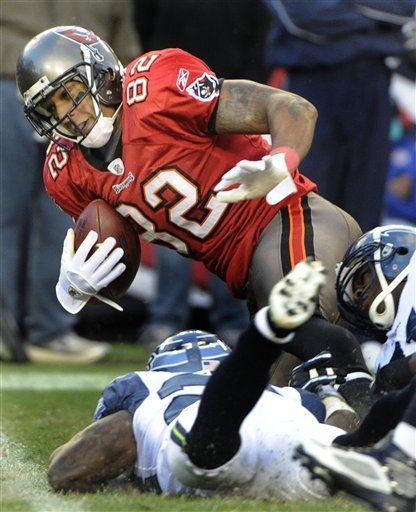 So the Bucs finally got a laugher at just the right time. Now Team Raheem is 9-6 after clobbering another bad club.
The Bucs were smokin' today with Josh Freeman having a career day, going 21-for-26 for 237 yards and five touchdowns. LeGarrett Blount was dominant, as were Mike Williams and Kellen Winslow rewarded for some superior route running.
The defense held very tough, and Seattle was wonderfully impotent in its passing game.
Joe is so fired up for tomorrow night. The Saints MUST lose in Atlanta for the Bucs to stay alive in the playoff hunt and play a meaningful game in January.
Joe will have so much more through the night.  And please make plans to get fired up with Joe and other Bucs fans Monday night at Honey's in Carrollwood. Joe's buying the first 50 beers.