Another Topper Town Winner On JoeBucsFan
December 15th, 2010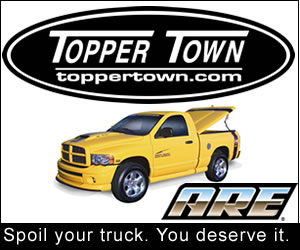 Jason Fernandez of Clearwater is one happy JoeBucsFan.com reader.
This proud Bucs fan is the winner of the latest prize giveaway from Joe's partners at Topper Town. Fernandez snagged the $150 gift certificate or Standard UWS Toolbox, the final holiday giveaway from Topper Town. But can still check out Topper Town online for great deals.
Fernandez said he drives a 2010 F-150 FX4. Joe suspects it's going to look a lot sharper real soon.
Joe's giving away more Bucs jerseys right now from Ed Morse. Get all the details here. The next drawing is Dec. 20.