Gameday Tampa Bay
November 14th, 2010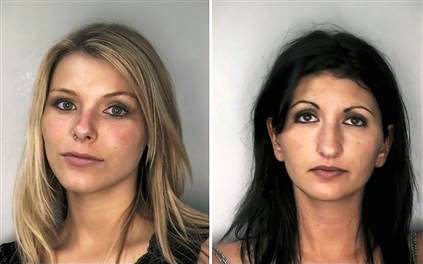 Week 10
Panthers at Bucs
Kickoff: 1 p.m.
TV: Game is blacked out locally. Those outside the Tampa and Orlando TV markets can watch the game on DirecTV 710
Radio: Buccaneers Radio Network (in Tampa WFUS-FM, 103.5 and WDAE-AM, 620); Sirius Channel 122.
Weather: Per AccuWeather.com, dynamite weather. Temperature at kickoff is expected to be 76 which will hold steady through the game. No clouds.
Odds: PerBodog.com, Bucs -7.
Outlook: This game scares Joe for some reason. First, division games are or at least should be close games. Second, the Panthers have nothing to lose, they can play loose. Third, yeah, Joe knows the Panthers are decimated at running back, down to their third string back. Anyone remember the last time a team came into the CITS with a backfield beat to a pulp, you know, the New Orleans Saints? How did that work out? Remember, the Bucs rush defense is awful. Joe's is absolutely convinced the Bucs would give up 100 yards to Jim Brown and he's 74-years old. But the way the Bucs offense has lit up the scoreboard of late, if the Bucs jump out to an early and explosive lead, it shouldn't matter. If the Bucs jump out to a big lead, it will take the ball out of the Panthers' running backs hands and force rookie Jimmy Clausen to throw. Joe likes the Bucs' odds in that matchup.
Video: NFL Films previews the Panthers-Bucs game. … Brian Baldinger, Michael Lombardi and Solomon Wilcotts of the NFL Network highlight the Bucs passing game. … Anwar Richardson and Woody Cummings of the Tampa Tribune discuss why the Bucs can't sack the quarterback. … Rick Stroud of the St. Petersburg Times previews the Panthers-Bucs game.
Fun facts: The Bucs are 13-0 when Cadillac Williams gets at least 22 carries. … Panthers wide receiver Steve Smith generally torches the Bucs. He has six 100-yard receiving games when playing the Bucs. … Carolina's Chris Gamble is second in Panthers history with 24 picks.