What's Wrong With A Pool Party, Raheem?
October 6th, 2010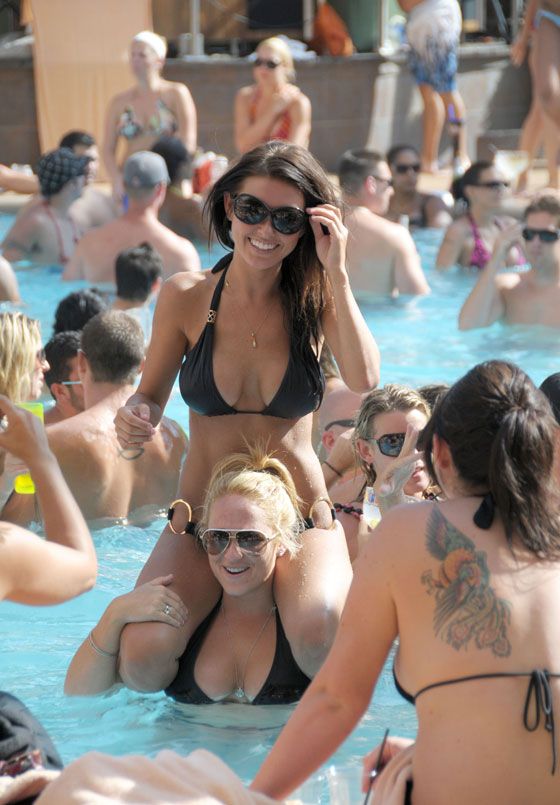 Joe loves pool parties — beer, bikinis, body shots, barbecue. Is there anything better?
It seems Raheem Morris has forgotten the importance of this great Florida pastime and that rounding up the honeys for poolside shenanigans is always in order.
The head coach is trying to keep his mind on loftier goals, so says the St. Pete Times. 
"This town doesn't deserve to throw a pool party every time we get a win," Morris said. "This town deserves the Rays, what the Rays have been able to do. Playoff bound, out there fighting and going out there and winning the AL East. You guys probably wrote them off, too. That's what they went out there and did, and we want to be that.

"I'm not saying we're going to do that right now, or when we're going to be able to do it, but that's what we're building for. I told you guys a long time ago, we're going to build a team that has long-lasting winning, and we're starting that. We've got young players, ascending players, and we're growing in the right direction. I hope I can get there faster than what you guys think I can because then I can come up here and make you guys look bad."
Joe's all for keeping perspective and keeping ones eyes on the prize. But please, coach, a pool party is always in order.