"Six Wins And Some Positive Signs"
October 2nd, 2010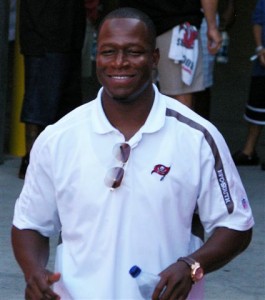 NFC South beat writer Pat Yasinskas, who is employed by the that fancy Disney sports outfit, was chatting with his followers Friday and offered an opinion on Raheem Morris' job security.
For Yasinskas, Morris only has to finish the season out 4-9 with some good things happening to earn a return trip to One Buc Place next year. Yasinskas spit out this take during a live chat on ESPN.com.
JC (MS)

What record keeps Raheem Morris' job? 8-8? Go Penn State!

Pat Yasinskas: 

Don't think it has to even be that good. I think six wins and some positive signs mean he stays
Joe's unsure how the employment landscape might have changed for Raheem after opening the season 2-0. The Bucs have four very winnable home games remaining, Seattle, Detroit, Carolina and St. Louis.
Taking those — and only those — would give the Bucs six wins and give them a winning record at home. Is that enough success for Team Glazer to let Raheem take the young Bucs another step? Has the bar been raised?
There's really no way to know at this point. But Joe would specualte that barring a serious injury to Josh Freeman, Raheem needs to hit the six-win total. Joe can't imagine a scenario in which the Bucs finish out the remainder of the season 3-10 and Raheem doesn't feel the pain of the hot seat after the final whistle.