Raheem's Waiting For A Lead
October 12th, 2010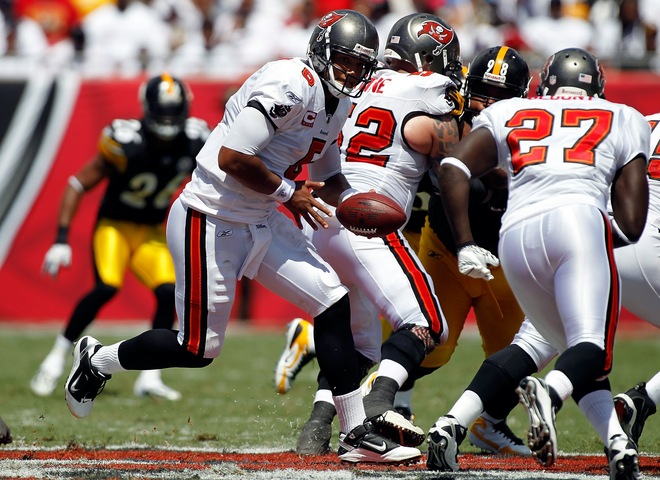 Wondering when you'll see Earnest Graham and LeGarrette Blount get their numbers called consistently and (hopefully) grind out four- and five-yard carries?
Well, it seems the plan is for them to tote the rock when the Bucs have a lead, so said Raheem Morris during The Raheem Morris Show on WDAE-AM 620 on Monday.
"I'm loving where these guys are going and what they're able to do and the stuff they provide us. I can't wait til we get a lead here so we can really pound some people with those big backs. It'll be fun," Morris said.
C'mon, coach. How about some of that "fun" on the opening drive. There's no reason to wait.
To refresh the head coach's memory, the bulk of Blount's carries against the Steelers were during the Bucs' third drive of the game trailing 7-3. He came in and ran for 12 yards, 4 yards, 2 yards and 8 yards before the Bucs kicked a field goal to pull within 7-6.
And Graham? He's proven he can average more than the 2.6 yards per carry that Cadillac Williams is churning out.
Joe's not sure why Morris says he wants/needs a lead to get Graham and Blount significant carries. If he thinks they can pound the ball successfully with a lead — when everyone knows the run is coming — surely he should think that Graham and Blount can move the chains at other points in the game.