Mike Williams Far Ahead Of Other Rookie WRs
October 13th, 2010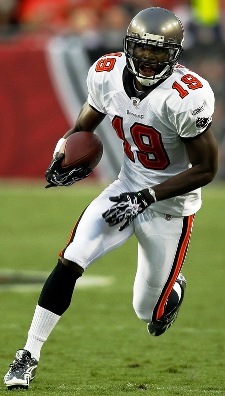 It doesn't take a guy running around with a white cane to see that Bucs rookie wide receiver Mike Williams is a helluva player. Even Joe can tell.
Well, just how good of a rookie is Williams? eye-RAH! Kaufman, of the Tampa Tribune, has some evidence, as he posted on the TBO Bucs Twitter feed just how solid of an NFL start Williams has had.
According to the Bucs, 27 WRs were drafted in 2010. Tampa Bay's Mike Williams has 3 TD catches — the other 26 have combined for 1.
That's pretty damned impressive. Joe can't imagine what Williams will be like with Freeman in, say, two years.
Now if the Bucs can only get a decent running back in the draft soon.