Josh Freeman: NFL Offensive MVP?!
October 11th, 2010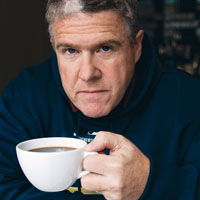 Most of Joe's readers were incensed if not mortified when Sports Illustrated's popcorn-shoveling Peter King predicted the Bucs would win a meager two games this season.
Well, now the Bucs have as many wins as they mustered last year through just four games. Suddenly, King is drinking Bucs Kool-Aid more than he chugs coffee.
King is now so enamoured with the Bucs, he believes Josh Freeman is in the running for the NFL Offensive MVP honors.
In King's MVP Watch in his weekly must-read Monday Morning Quarterback, King lists Freeman among his top five candidates.
5. Josh Freeman, QB, Tampa Bay. Forget the stats. Watch the Bucs. They're a gallant team, and Freeman makes more mistakes than he should. But he's the on-field keystone to an intriguing team that's not going away.
Look, Joe is giddy with the Bucs' start as much as the next Bucs fan, and Joe is really liking Freeman's intangibles. But to suggest Freeman may be NFL Offensive MVP is a bit of a stretch, even by the most avid of pewter-colored sunglasses wearing Bucs fans.
Of course, if the Bucs continue to pull out fourth quarter wins, Joe will even have to concede Freeman may be in the discussion at year's end.