Do You Believe In The Bucs?
October 14th, 2010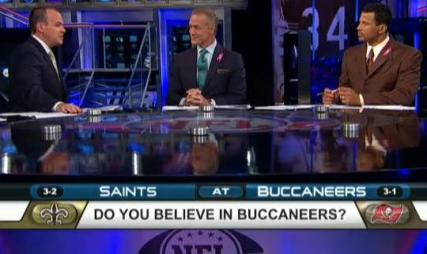 The NFL Network's Total Access gang of Rich Eisen, Daryl Johnston and Rod Woodson discuss if the Bucs are for real or not in this NFL Network video.
Johnson seems to be a bit skeptical. Woodson isn't exactly drinking the Kool-Aid yet but he's intrigued. He believes the Bucs "statement game" is fast approaching.
Watch the video and let Joe know your thoughts on the trio's observations.