THE PESSIMIST: No Need For Pro Bowl Talent?
September 6th, 2010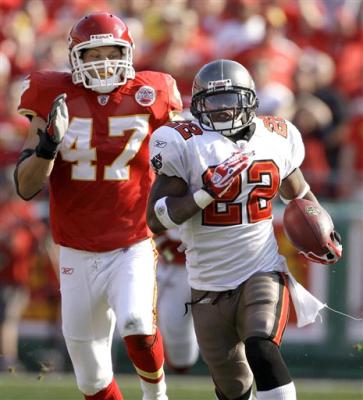 THE PESSIMIST is a diehard Bucs fan whose negative writings appear occasionally on JoeBucsFan.com. His views surely do not necessarily reflect those of Joe. However, Joe sure gets a kick out of them.
Spin the Bucs waiving Clifton Smith however you want. But the Bucs just cut a great returner they can't replace.
Nice move by the personel czar. Way to improve the team. That's going to sell a pile of tickets.
Smith was successful in 2008, and successful in 2009. Micheal Spurlock is a nice story and a great talent, but the same special teams coach, Rich Bisaccia, let the guy go after being the Bucs kick returner for half a season in 2007 — and nobody picked him up.
THE PESSIMIST just has to put it out there that this 27-year-old Spurlock guy is not Smith. Not even in the same league.
Spurlock the receiver has no career catches, so please don't start telling me the Bucs need this guy in their receiving corps. If they do, then just shoot THE PESSIMIST now.
It was a crappy move.