The Game Of Life And Earnest Graham
September 5th, 2010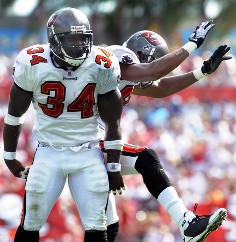 The Tampa Tribune's version of James Kilpatrick and Shana Alexander, Anwar Richardson and Woody Cummings, discuss how Earnest Graham will do this season in the latest TBO Bucs vlog.
But that's not all. The duo also discuss the joys of board games including Candyland, Monopoly and Life.
Joe's going to go out on a sturdy, low-hanging limb and suggest with the exception of Kareem Huggins, the running back position will be the weakest unit on the Bucs this season.