Thanks, Tanard
September 26th, 2010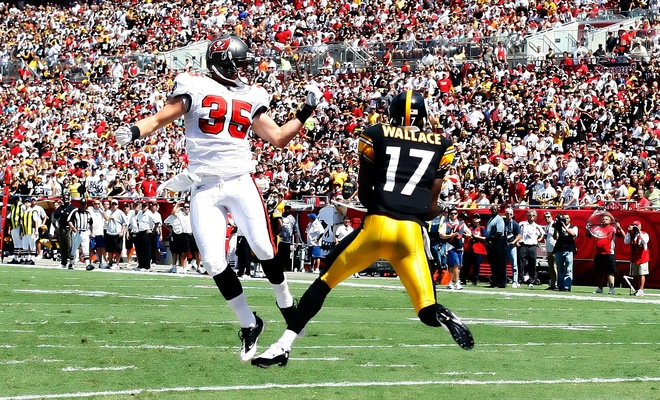 As if Bucs fans didn't already have enough venom for suspended, drug dabbling safety Tanard Jackson, seeing his replacement, Cody Grimm, get embarrassed on the Steelers' first touchdown, a 46-yard strike to Mike Wallace, surely evoked a new round of F-bombs Jackson's way.
It was the first thing that hit Joe's mind when Grimm looked lost in the end zone.
Joe can't be too upset with Grimm losing the ball. The guy's a rookie seventh-rounder learning a new position. The Bucs opted to roll with a lot of those kind of guys, and they'll inevitably get moments like that all season.
Thanks again, Tanard.