Sapp Gushes Over Suh
September 2nd, 2010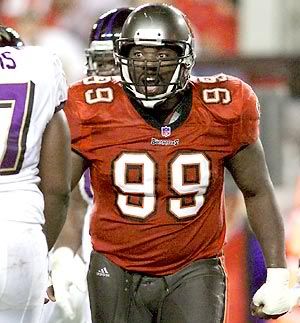 When it comes to the NFL, Joe pretty much keeps these pages related to all things Buccaneers.
But since the Bucs play the Lions this year and there was so much pre-draft hype about who was better for the Bucs, manbeasts Ndamukong Suh or Gerald McCoy, Joe's going to link to this NFL Network video of Warren Sapp (another Bucs connection) breaking down Suh's preseason performances and teaching some D-line fundamentals.
Interesting stuff.
Seems like Mr. Sapp has fallen in love with Mr. Suh.