Rigorous Research On Mike Williams Paid Off
September 18th, 2010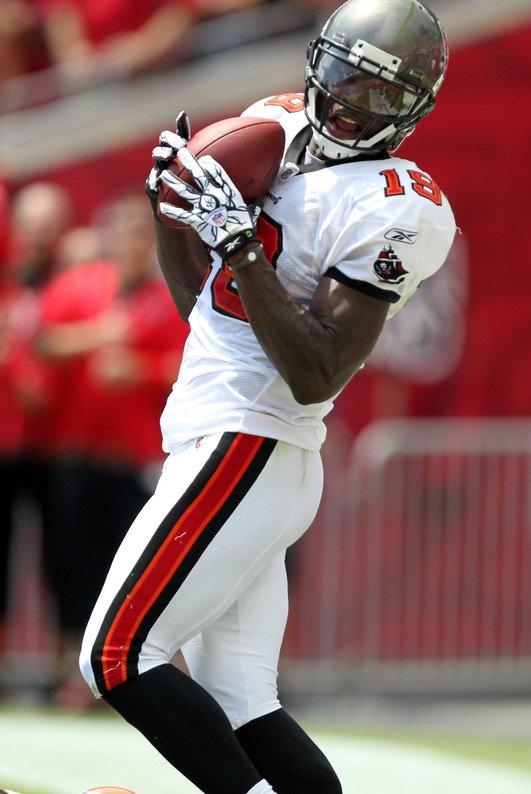 Joe only needed to see Mike Williams' circus catch Sunday to know the Bucs made a steal getting him in the fourth round.
What the Bucs may not have known was they landed a receiver who had a burning desire to make a lasting impression in the NFL, so unearths Chris Harry of Fanhouse.com.
As if the Bucs weren't feeling good enough about the pick in April, Williams validated his new employers by winning a starting spot — not during training camp — but during OTAs and minicamps.

"We got a guy with a chip on his shoulder who didn't believe he was a fourth-round draft pick," Tampa Bay receivers coach Eric Yarber said. "The day we drafted him, he assured us we hadn't made a mistake, that he was going to come in, win the spot and make us proud — and make a lot of people pay in this league."
This is great to read but for Williams to continue to shine he must continue to adjust. Now that a defensive-minded coach like John Fox has tape on Williams to work with, it's not a shock to learn he might try all sorts of wrinkles to confuse the rookie.