Peter King Was Right All Along
September 22nd, 2010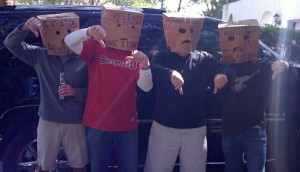 Despite the Bucs winning two games right out of the chute and being one of only eight undefeated teams out of 32, not everyone is sold.
Peter King, who originally believed the Bucs would win two games, has already admitted he was misguided. But it seems his mea culpa has only insulted Saints fans who have not been won over by the early Bucs success, per King's Monday Morning Quarterback Tuesday edition.
"You were not wrong about Tampa Bay. The Bucs played the two worst teams in the NFL these first two weeks. The Bucs have only proven that they are no worse than No. 30 out of 32."

— Mike M, Garyville, La.

Well, I wouldn't be so sure Carolina and Cleveland are the two worst teams in the league. Buffalo and St. Louis are in the discussion there. But Tampa Bay's defense is too strong for it to be in the bottom three or four, I think.
Nothing like a Saints fan, drunk on hurricanes, stuffed to the gills on po' boys, muffalettas and beignets, to be irritated by King making a correction. Joe will have to remember this the next time he visits the most filthy (though fun) city in America.
Nothing like walking down the main drag of a quaint American city constantly dodging mule dung in the middle of the summer.