Peter King Likes The Bucs
September 29th, 2010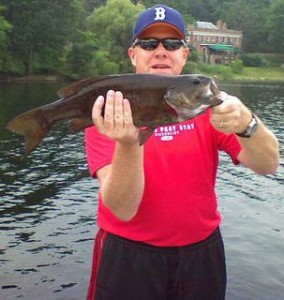 Earlier this year, coffee-slurping, oatmeal-loving, popcorn-shoveling Peter King of SI.com incited a near riot among Bucs fans by claiming the Bucs would win but two games this season.
After the Bucs met King's prediction after two games, the longtime Sports Illustrated scribe began to warm to the team.
While he's not about to make excuses for the Bucs after they got pounded by the Steelers, King confessed he does "like" the Bucs.
THE BUCS ARE ON THE RIGHT TRACK. "First of all, I just wanted to say thank you for not doing a rip up of the Bucs, but to put down the Bucs would have stolen away the thunder from your BFF Batch and all your favorite players in Pittsburgh. I think Batch is a stand up guy, Troy P is one of the best football players I have ever seen, Hines Ward is dirty, and Ben is a pig, but I digress. My point is: three plays worth 21 points (touchdowns each with the point after), and it's a different ballgame. Grimm didn't turn around, Talib should have intercepted the ball that landed in his hands instead of tipping it up, and a very large and slow man running that far for a touchdown after a tipped interception. Tomlin was very smart to start Batch, and it's why he is a good coach."
— Frank, Varico, Fla.

Look, when a team's fourth-string quarterback has the kind of day Charlie Batch had Sunday, it's not the time to say it was a fluky loss, which it sounds like you're saying about the Bucs. I like the Bucs, but they're not in the Steelers' league yet.
Yeah, the way the Bucs got pounded, it's a little juvenile to say, "Well, if Player-A made a play and Player-B made a play and Player-C made a play, the Bucs would have only been trailing… "
Good teams don't resort to that.