Cris Carter Hearts Mark Dominik, Josh Freeman
September 13th, 2010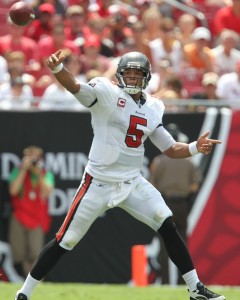 In this BSPN video — the Disney syndicate didn't provide embed codes, the mooks — Jim Basquil and Cris Carter break down the Bucs win over the Browns yesterday to open the 2010 season.
Seems as though Cris Carter is suddenly smitten with Mark Dominik and Josh Freeman.
Carter explains how Freeman — and not the Bucs' defense — won the game and lauds the prowess of Dominik without naming names.
Monitor the video and tell Joe if you agree with Carter's analysis.