Cheerleader Turned Cornerback Ready To Play
September 15th, 2010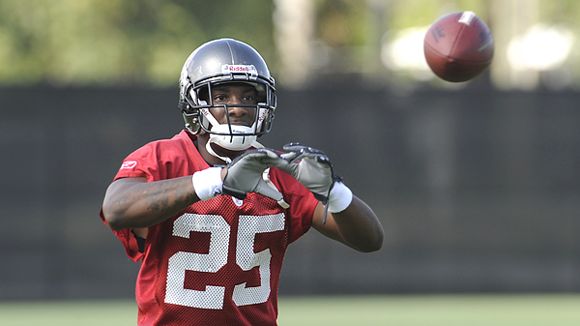 It was an unusual weekend for Bucs stud cornerback Aqib Talib. Normally playing lockdown defensive back, Talib instead channeled his inner Rachel Watson and cheered on his Bucs teammates, so reports Rick Stroud of the St. Petersburg Times.
Talib had been suspended for a game as a result of his clubbing a cabbie — allegedly — last summer as it sped down I-275. Because he was not in uniform didn't mean he was disengaged, especially watching E.J. Biggers fill his shoes so well.
Talib said he watched the Bucs' 17-14 win over Cleveland Sunday on television and was impressed with the play of the defense, particularly his replacement in the lineup, second-year pro E.J. Biggers, who had a game-clinching interception.

I just was jumping off the couch, really excited to see him come out and have a great game," Talib said of Biggers.
That's way cool for Joe to read but Joe has one rhetorical question: In what town was said couch located that Talib could watch the game?
At any rate, Talib confessed sorrow for putting himself in a position to be suspended and vowed not to let himself be suspended again.
All in all, good stuff to read there.