A Brutal Loss
September 27th, 2010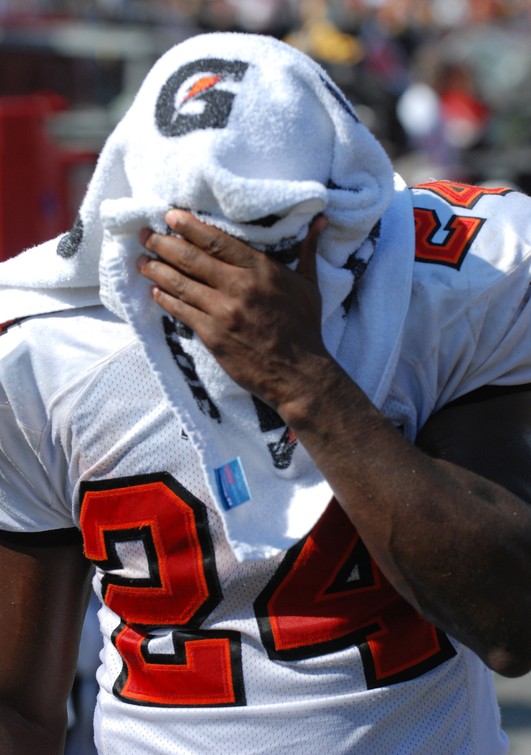 There was little for Joe to be happy about with yesterday's loss. He stretched yesterday to find some positives.
Veteran St. Petersburg Times columnist Gary Shelton could find none. He believed the Steelers exposed the Bucs in every imaginable way Sunday.
For most of Sunday afternoon, the Steelers pushed the Bucs backwards across the field at Raymond James Stadium. Think of it as a favor. Play after play, the Steelers helped point out all the things the Bucs are not. Bruising, for one. Powerful, for another. Relentless, for a third.

For the Bucs, it was as if the Steelers turned on a light to show the Bucs what a real 2-0 team looks like. You know, one that runs the ball, and one that rushes the passer, and one that wins the big plays at the line of scrimmage. Also, one that wins 38-13 despite backing off the throttle in the second half.

This was brutal. This was punishing. This was Ohio State playing Bowling Green or, perhaps, the Bowling of a Lesser Color.
Simply put, it's time to rally the troops. The Bengals are a paper champion. They barely beat Carolina with a rookie quarterback making his first start. With a week off, the Bucs can beat Cincinnati.