"You're A Hater Right Now, Barrett"
August 3rd, 2010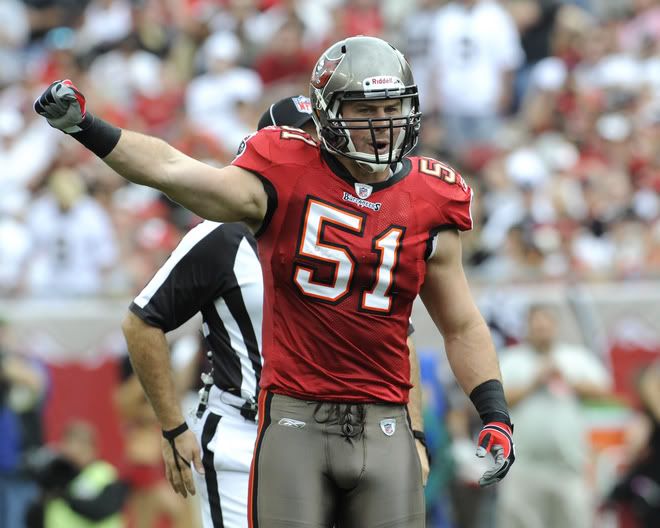 Woody Cummings and Anwar Richardson, of The Tampa Tribune, sat down for a lively video blog session on TBO.com. to talk about Barrett Ruud and his non-existent long term contract.
Of course, the media types around Bucs camp are buzzing about Ruud being a bit unhappy that Team Glazer opened its wallet for Donald Penn but not him.
Richardson has some harsh words for Ruud, saying "You're a hater right now, Barrett."
Cummings isn't so hateful, except when he calls Richardson an "angry young man."
Joe suggests you check out the video.
On a more serious note, Joe will roll out a very fresh take on why Ruud does not have a deal tomorrow.