Ruud's Security Tied To Raheem The Dream?
August 4th, 2010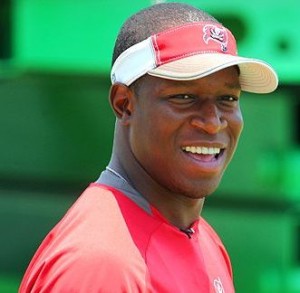 With all the hullabaloo surrounding Barrett Ruud's frustration over not getting a long term contract offer, Joe wanted to float another theory as to why Donald Penn is super wealthy and Ruud is just wealthy.
Maybe, just maybe, Team Glazer and Mark Dominik understand that Penn, who just got a fat new deal, can play his position at a high level for any head coach in any system. But Barrett Ruud? He might not be a great fit outside of the current Bucs defense.
Regardless of all the in-house love for Raheem The Dream, his job is hardly secure for many years to come.
If Dominik has concerns about the head coach's future, then why would he lock up Ruud now for several seasons? Heck, Ruud went out last year and all but proved he couldn't thrive in the Jim Bates Experiment.
Dominik was quick to eject the traditional Bucs defense a year ago. Maybe he wants to feel free to do it again? Especially with the recent talent upgrade on the defensive line.
Now Joe's not saying Ruud is bad. As JoeBucsFan.com analyst Steve White said in an radio interview yesterday about Ruud, guys with that many tackles don't suck.
Joe just thinks Ruud is tied to the current coach, whereas Penn is a universal piece of the puzzle.