Your Newest Receiver: Kareem Huggins?
August 4th, 2010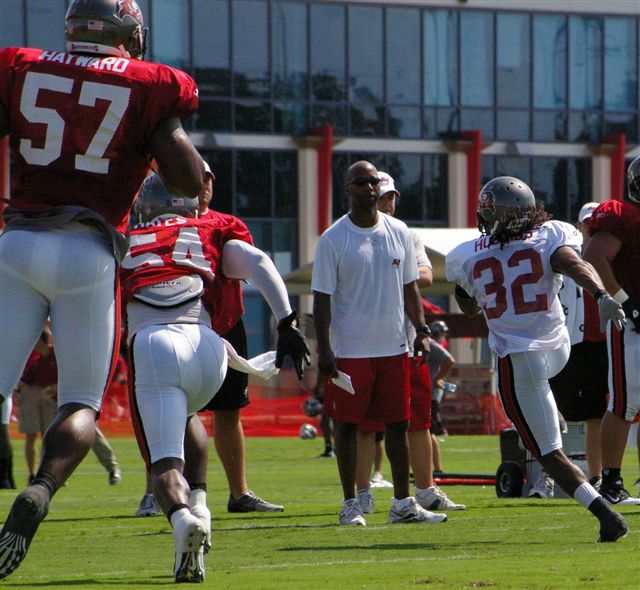 Joe likes Kareem Huggins. What's not to like? Everybody loves the underdog, and this small, undrafted 1-AA running back, who was out of football in 2008 and was on the Bucs' practice squad in 2009, is the textbook longshot.
He's fast. He showed flashes of greatness in the preseason last year before hurting his knee before the season started. And Raheem The Dream called him "the driving force of our football team," for what he brings to practice. Joe, like everyone else, can see that Huggins looks sharp in training camp.
Joe, however, needs to see Huggins get it done on the field in games and stay healthy.
One interesting new nugget on Huggins came from Woody Cummings, of The Tampa Tribune. Speaking after today's practice on The King David Show, on WQYK-AM 1010, Cummings said fans should look for Huggins possibly becoming a more well rounded threat.
"I think they're going to use him as a receiver on the outside," Cummings said of Huggins.
Last year, it was Josh Johnson as the possible secret receiving weapon. And the Bucs even used Earnest Graham out wide a few times during the season without success. Perhaps Huggins can make something happen there.
Joe's not seeing it, though. Greg Olson needs to figure out how to use the proven weapons he has before he starts trying to get cute.