Stylez White On The Bubble?
August 26th, 2010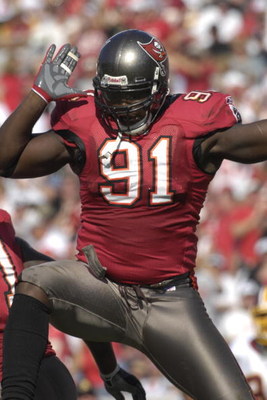 Joe can't believe what he's hearing from Tampa Tribune Bucs beat scribes Woody Cummings and Anwar Richardson in the latest TBO.com Bucs Beat v-log.
Both explain why the Bucs may be on the cusp of cutting Stylez G. White. Interesting stuff.
Joe absolutely can't fathom the Bucs cutting their only proven pass rusher. Maybe he gets demoted, if the Bucs' brass doesn't like him anymore. But cut?
Richardson and Cummings targeted another big name on the "bubble." Joe won't spoil it for you. You'll have to watch the video.