Stovall Out; Freeman Throws
August 30th, 2010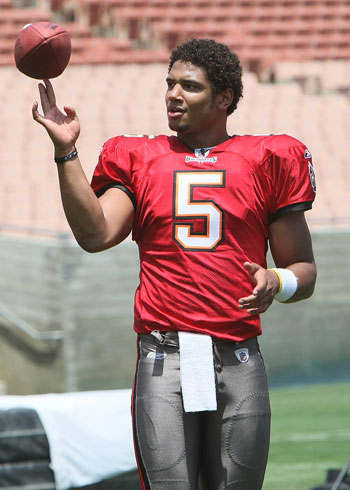 Rick Brown, the Lakeland Ledger Bucs beat writer who likes when Joe calls him "Backwards Hat," (Time for more Bucs videos, Rick) checks in from Bucs practice today and reveals that Josh Freeman tossed a football Sunday and Maurice Stovall won't play in Thursday's preseason finale, among other nuggets.
No word on what Freeman's passes looked like, but it's a great sign for Bucs fans, assuming he was able to control the ball.
Still a long way for Freeman to go.