Mike Williams For Mayor
August 14th, 2010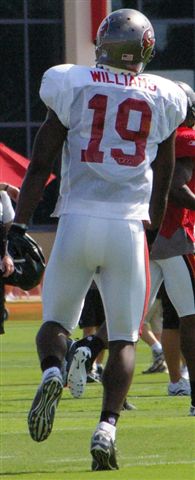 Joe's a Bucs fan like everyone visiting these here pages.
Hence the name JoeBucsFan.com.
So Joe can respectfully say that if you didn't find hope filling your heart and mind when Mike Williams caught that first-quarter bomb from Josh Freeman — a tough catch with Vontae Davis in his face — then you need to turn in you Bucs fan card.
It's really that simple.
Freeman was sharp. Williams put some good stuff on film.
And as the great Antonio Bryant likes to say, "Film don't lie."