Might Success Prompt A Williams Holdout?
August 26th, 2010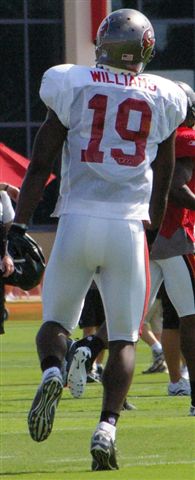 With all sorts of NFL chatter surrounding Jets super cornerback Darrelle Revis holding out for a new contract, Joe can't stop himself from wondering what Bucs rookie receiver Mike Williams might do next year.
Now Joe knows Williams hasn't played a down of real NFL football. But Joe knows the Bucs have talked openly about his first-round talent and have very high hopes for him as a starter this year.
Williams was selected in the fourth round back in April, and his salary reflects that. It was widely reported that over four years, including incentives, Williams could earn a maximum of just over $3 million.
If Williams catches 50 balls this season, would he just quietly come to camp in 2011 to continue playing out his contract?
That would surprise Joe.
How Team Glazer might react to a strong-arm tactic is anyone's guess.