McCoy Not Pleased With Fan's Question
August 6th, 2010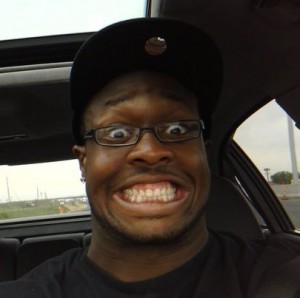 Joe didn't have his usual tempo today out at Bucs training camp. Admittedly, walking around in the searing heat without cold beer is a shock to Joe's sensitive metabolism.
Joe was getting is-it-over-yet cranky by noon.
It seems Gerald McCoy might have had the same kind of day.
With sweat pouring off his head in full pads, McCoy was signing autographs for a long line of onlookers after practice. A young boy then yelled for McCoy while sitting on his dad's shoulders holding a football.
McCoy gestured for the young kid to cut the line and come over to him. Still on his dad's shoulders, the kid approaches McCoy and throws the football at his face from close range. The ball caught McCoy by surprise and hit McCoy in the grill while he caught it.
But McCoy had fun with it telling the young man quickly, "We outta fire Freeman," which drew a laugh from the crowd.
Seconds later, a 40-something dude nearby called out McCoy and asked, 'Who's better? You or Price?"
This drew an angry face from the No. 3 overall pick. "Does it matter?" McCoy said as he glared into the guy's eyes. "We're on the same team. Who asks a question like that?" McCoy said while he shook his head.
Watching that exchange, Joe got what he hopes was a glimpse of McCoy the nasty penetrating defensive tackle manbeast.
McCoy has said his warm demeanor changes quickly on the field. At that moment, it seemed like it hadn't been turned back on yet.