Down Goes Freeman
August 21st, 2010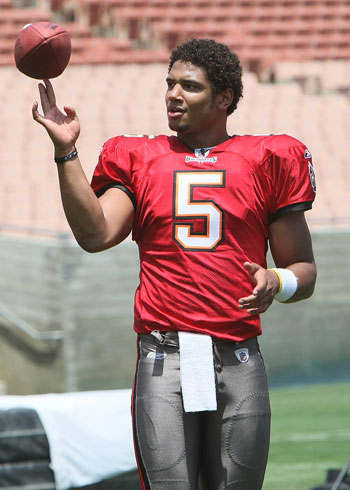 The word is now out, per various sources. Josh Freeman will miss the final two preseason games but might be ready for opening day in three short weeks.
Of course, there's no way to spin Freeman's busted thumb on his throwing hand as a good thing.
There's no need to rush the guy when you're trying to build a "lasting contender," but losing on opening day could send this team spiraling in the wrong direction fast.
And now Freeman loses the chance to get some of the rhythm with his young receivers that the Bucs' brass was hoping to acheive.
Greg Olson has his work cut out for him to try and craft a winning gameplan for Johnson and Freeman against the Browns while Freeman rehabilitates.
Major test for this coaching staff.