Bucs-Chiefs Highlights
August 23rd, 2010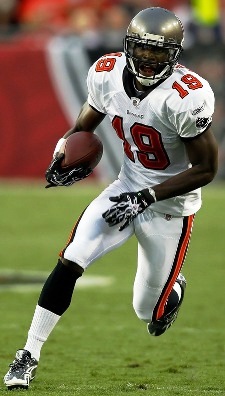 The Bucs won this weekend. So Joe brings you Bucs highlights, courtesy of the good people of the NFL Network.
First of course are the game highlights.
Second are selected plays from rookie defensive back Cody Grimm.
Next is Josh Freeman's injury in the first quarter.
Derrick Roberson gets some love for an interception.
Linebacker Geno Hayes grabs a fumble.
Lastly, Michael Spurlock hauls in a Josh Johnson pass for a 53-yard score.
Now Joe just hopes the Bucs can turn in the same kind of performance against the Jags. You know, like perhaps a win?