Another Reason To Pull For Derrick Ward
August 19th, 2010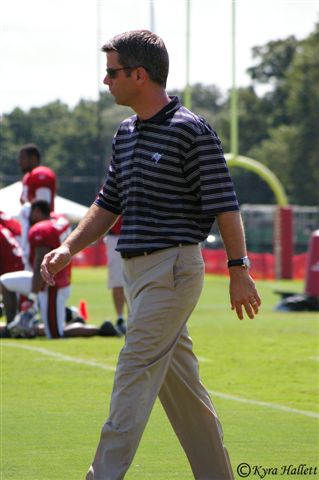 Mike Nugent, Luke McCown, Byron Leftwich, Derrick Ward, Michael Clayton, Angelo Crowell, Jim Bates, Jeff Jagodzinski — the list of million dollar free agent signings from Mark Dominik's first season is not pretty.
Joe suspects that if Dominik had hit a homerun in free agency last year, Team Glazer and the Bucs would have a different attitude towards how to build a winner. That's just how life goes.
Now Joe is one of those fans who believes that free agency is not a satanic ritual destined to fail. Joe just thinks you have to sign the right people.
So aside from the fact that Ward is wearing pewter and red, maybe Bucs fans should pull for Ward so the team gets a healthier attitude toward free agency. 
If Ward is a total bust, Joe suspects the evil, "dark path" of free agency will get the blame, not the guy picking the players.