"Bright Young Coach With A Bad Young Team"
July 24th, 2010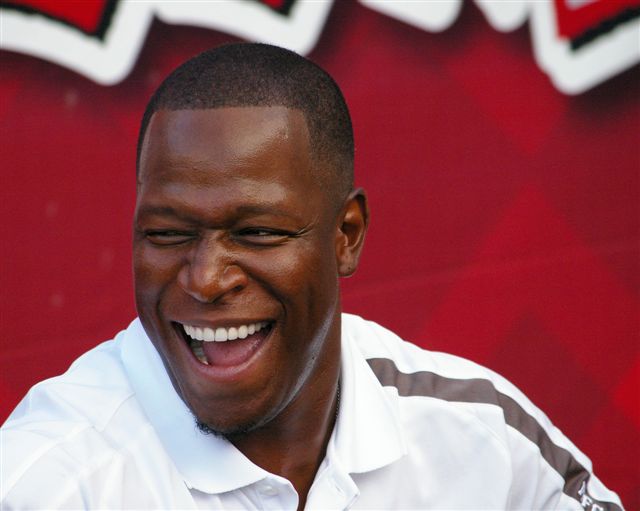 The national media assessments of the Bucs keep ranging from bad to worse.
Randy Cross, of NFL Radio and NationalFootballPost.com, thinks Tampa Bay is the worst team in the league. Adam Schein of FoxSports.com mocks the Bucs as the worst organization in the NFL. Mike Lombardi, of NFL.com, claims hope is a year away. And now John Clayton, "The Professor" of BSPN, flat out called the Bucs a bad team during an interview with The Fabulous Sports Babe on WHBO-AM on Friday.
Raheem is a "bright young coach with a bad young team," Clayton said. "There are not enough players to speed up the process to getting better."
Clayton went on to express his confidence in Raheem The Dream continuing the strides he made with the Bucs defense after the heinous Jim Bates Experiment, but Clayton doesn't expect the Bucs to move the ball consistently. "Is there going to be enough offense?" he asked passionately and rhetorically.
Joe hates to pour negativity over the heads of Bucs fans, but the only thing Joe can disagree with Clayton on is Raheem The Dream being a "bright young coach."
There's just not enough evidence or wins yet to justify that assessment. Although Joe clings to hope that Raheem The Dream has it in him to turn things around.