The Next Member Of The Ring Of Honor Is…
June 14th, 2010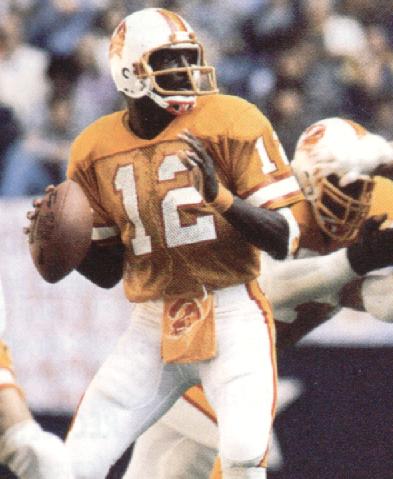 Bucs Hall of Famer Lee Roy Selmon was the inaugural member of the Bucs Ring of Honor which debuted last year when the Bucs won their first game of the season over Green Bay.
Who will be the second?
The Bucs just announced the next member of the Ring of Honor will be released Wednesday.
Joe has no idea who it is but Joe's going to guess — nothing more than a guess — it will be Doug Williams.
Others who may get the honor:
Mike Alstott.
Scot Brantley.
John McKay.
Warren Sapp.
John Lynch.
Jimmie Giles.
Mark Cotney.
Or will the Bucs on Wednesday have a mini-ceremony of sorts where Derrick Brooks announces his retirement, and thus will be in the Ring of Honor?
OK, Joe wants to hear from Bucs fans. Who should be the next Bucs player in the Ring of Honor?