McCoy Does Vegas With 11 Friends
June 3rd, 2010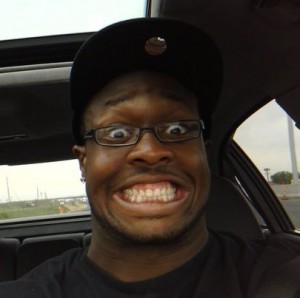 Joe has to admit he likes how "Geraldini" rolls.
Geraldini would be Bucs rookie defensive tackle Gerald McCoy, who wants to be called "Geraldini." He's loose. He's living life. He's smiling all over town. And he's not afraid to share his on-top-of-the-world status with anyone.
God bless him.
Joe really doesn't care much about what McCoy does, as long as he doesn't belt defenseless cab drivers, or assault women and teammates, and as long as he wreaks havoc on Sundays. But Joe is aware that many think McCoy would be wise to steer much more clear of the spotlight before he plays a down in the NFL.
While Bucs fans think about his future, McCoy continues to savor every moment. Last weekend, he was spotted at a swanky club opening in Las Vegas with 11 buddies, so reported a reputable Vegas gossip magazine.
Now Joe's been to Vegas several times, once with some very high rollers And Joe can safely say there's an ulimited supply of debauchery and trouble to be found. And it's far easier to access than New York City's noted underworld.
Joe thinks McCoy is an extraordinary standup guy, and Joe hopes he can avoid temptation, which can destroy the best of them. But if McCoy can't avoid temptation, Joe absoulutely would be pleased to join his posse for what should be an incredbile night out after he signs his $30+ million rookie contract.