America's Game: The Tampa Bay Buccaneers
June 30th, 2010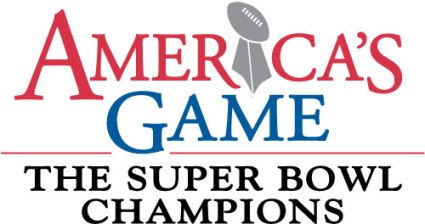 Remember when the Bucs were great?
Remember when the Bucs won the Super Bowl?
Remember when Derrick Brooks, returning to the sideline following his Super Bowl-clinching touchdown, was unable to keep his composure, crocodile tears streaming down his cheeks before he buried his head in Chucky's embrace?
Remember John Lynch holding his little boy, exclaiming, "We did it!?"
Remember Chucky deliriously dancing over a fallen opponent along the sideline with his arms held high in victory?
Remember Warren Sapp dancing like a man who lost his mind?
Remember Chucky, soaked with Gatorade, hoisting the Vince Lombardi Trophy aloft in victory?
Relive those moments tonight at 9 p.m. when the NFL Network will rerun "America's Game: The Tampa Bay Buccaneers."
For those who have not seen the America's Game episodes, it's a series of documentaries produced by NFL Films which devotes an hour to each Super Bowl-winning team. It's one of the best things Steve Sabol has done and given his body of work, that's saying something.
The documentary begins with Sapp and Brooks being drafted, right through to Father Dungy being hired and fired (both Lynch and Sapp explain it was time for Father Dungy to go), the hiring of Chucky and each game through the 2002 season, ending with Chucky rocking to Jon Bon Jovi in the postgame celebration.
There's even a Rob Johnson sighting.
For those innocents subjected to the callous, vile Out House Networks syndicate, there's still plenty of time to run to an electronics store and buy DirecTV, hook it up, watch America's Game and liberate yourself by joining a free and just world.