Team Glazer, Owners Punched In The Gut
May 25th, 2010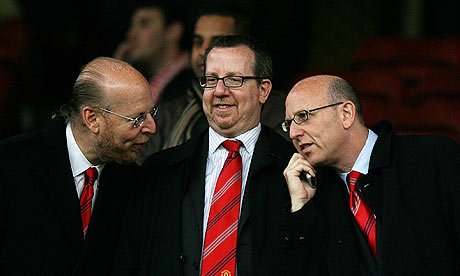 In what might be great news for Donald Penn, but is surely welcome word for every NFL fan, a very upliftling legal development has severely cut the likelihood of owners locking out players in 2011.
That's the take from longtime BSPN legal analyst Lester Munson.  Not only did Munson give a lengthy legal explanation on The Fabulous Sport Babe show Monday of how the Supreme Court ruling in an anti-trust case against the NFL would impact the lockout, BSPN.com published a snippet of his reasoning in a Q&A .
What is the future impact of this ruling? Many observers expect the owners to lock out the players in March 2011. Is a lockout now more or less likely?

The opinion from the Supreme Court makes a lockout less likely but clearly does not eliminate it. The NFL has clearly been preparing for a lockout. The league hired Robert Batterman, the New York lawyer who led NHL owners through a season-long lockout in 2004-05. The NFL has hired Troy Vincent, the former president of the NFL Players Association, in an effort to work directly with players. It has organized older players as an independent force. The coup de grace would have been antitrust immunity. With immunity, the owners could have locked out the players without any concern that an antitrust case could have ended the lockout and exposed the owners to triple damages. After Monday's ruling, the owners face the prospect of antitrust attacks on any lockout, with the prospect of injunctions and treble damages.
Joe's not big on boring legal talk. But in the radio interview, Munson pretty much explained that the players now have leverage to drop a now likely antitrust suit on the owners, which the owners are very doubtful to win. So as of yesterday, owners are quite motivated to reach a new collective bargaining agreement in 2010.
Munson further explained that an antitrust cast brought by the players would force the owners to reveal their detailed accounting records for the world to see, something NFL ownership wants no part of.
While not a Bucs story, per se, this news is important to everything NFL. 
As for Penn, he just found himself some strong leverage, in addition to being the only qualified guy on the Bucs roster to handle the most critical position on the offensive live.