Gerald McCoy Hounded At Rays Game
May 26th, 2010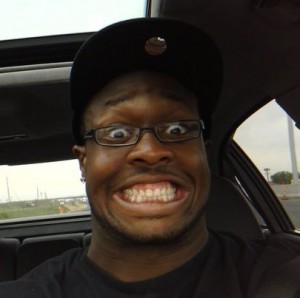 Ah, the life of a football celebrity in a football town. That's what Bucs rookie defensive tackle and newly-deemed savior of the Bucs defense Gerald McCoy is finding out.
Seems GMC has some good box seats behind the Rays dugout for tonight's game with the Red Sox. Attending the game with Stylez White, GMC, after stealing someone's fries, apparently agreed to pose for a photo.
And another.
And another.
Pretty soon, so many Bucs fans wanted a photo of GMC, he's about to leave the game.
How does Joe know this? Because Joe follows GMC on Twitter and GMC has documented his night.
Now the pictures have begun! I gave one and now they continue. Might have to leave game early!
Com'on people, let GMC enjoy the game. The way Matt Garza is pitching, GMC and Stylez will be leaving anyway because it's a blowout.
At least wait for GMC to get up and leave before you ask for a photo.
Joe has been following GMC before the draft and his Twitterings are very entertaining and hardly malicious or mean or even provocative. Just clean fun.
Joe does hope GMC continues to Twitter and doesn't begin spreading agent-driven speculation.