Bucs Running Backs Rank Near The Bottom
May 31st, 2010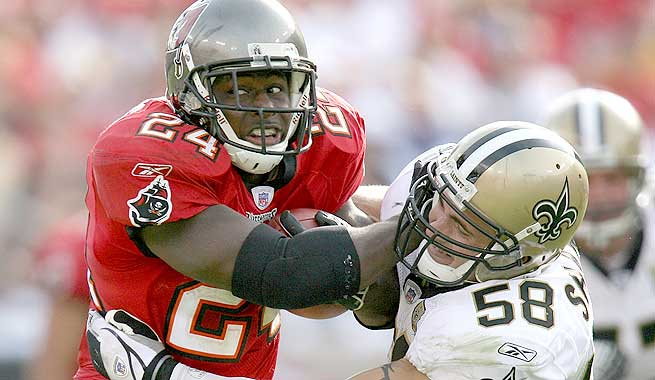 Last week Joe broke down the Bucs running backs situation, noting that the Bucs were 25th in the NFL in rushing average.
Seems as though Joe is not the only one underwhelmed by the Bucs rushing attack. Add Jason Cole of Yahoo! Sports to the list. In analyzing the rushing attacks of each NFL team, Cole has the Bucs ranked No. 26.
26. Tampa Bay Buccaneers:  A tip of the cap to Bucs leading rusher Cadillac Williams, who came back last season after suffering through injuries for two years. Still, it's not like Williams was all that electric, averaging only 3.9 yards per carry. Likewise, backups Derrick Ward and Earnest Graham(notes) were just roster flotsam. The Bucs have a bunch of guys who are nice backups at this point. They need somebody who can be a starter. 
This is just what Joe was trying to say last week. The Bucs have depth at running back. Deep, that is, with average backs, most of which have already seen their best days in the NFL.