"There's Only One Warren Sapp"
April 22nd, 2010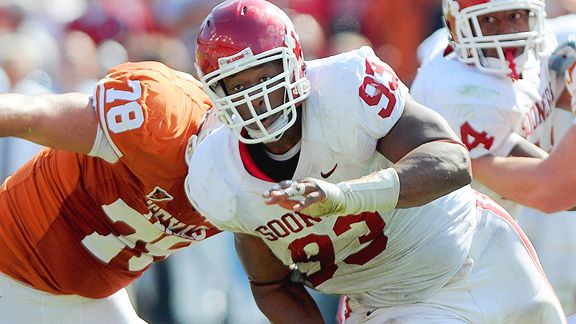 Speaking to Deion Sanders just after he was announced as the Bucs first round draft pick, Gerald McCoy wiped away tears of joy to describe what this moment meant to him.
Sanders needled him for tearing up and McCoy explained his mother was on his mind. McCoy's mother passed away two years ago.
When Sanders asked if McCoy was going to do what his hero, former Bucs great Warren Sapp, did for the Bucs, McCoy shook his head.
"There's only one Warren Sapp," McCoy, "I just want to be Gerald McCoy.'
McCoy also said how happy he was that the Bucs drafted him and that he "wanted to make a difference" with the Bucs.