Manbeast Ndamukong Suh Is Hungry
April 17th, 2010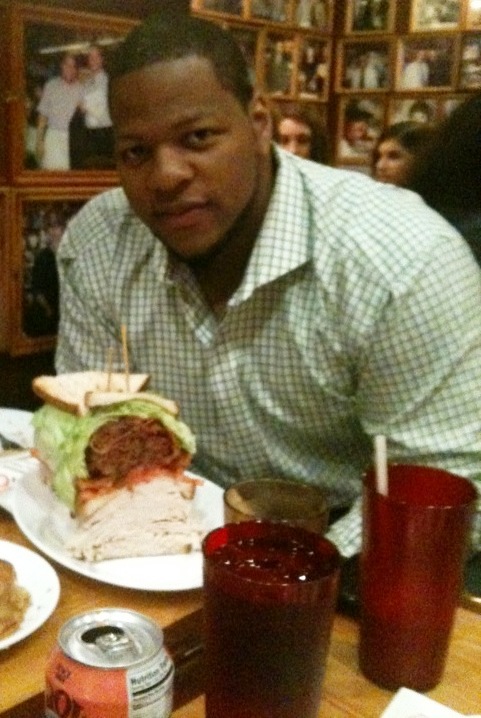 Nebraska defensive tackle manbeast Ndamukong Suh, who many Bucs fans pray will be the newest Buccaneers defender, is finished visiting teams, coaches and front office executives and is now in New York in the days leading up to next week's NFL draft.
Apparently, with a bear of an appetite to nurse, Suh dropped in on the famous Carnegie Deli to have a sandwich. A healthy sandwich. A club sandwich.
What he received moved him to describe the sandwich on his Twitter account and to have his picture taken.
Check out this club sandwich at i got in Carnegie deli in new york
Now that's a freaking sandwich. Damned thing is almost as big as his head.
Joe always thought a club sandwich was supposed to be somewhat healthy. That thing looks like it has half a turkey on it.
Compared to how he devoured Texas offensive linemen as well as quarterback Colt McCoy last year in the Big XII championship game, Joe suspects this club sandwich pictured above is just an appetizer for Suh.