Draft Countdown: 11 Days
April 11th, 2010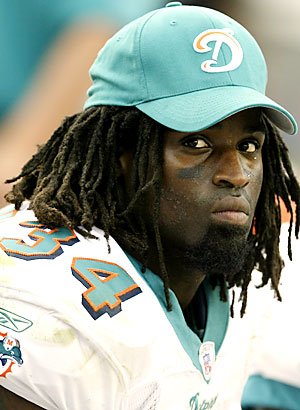 Many old school Bucs fans were Dolphins fans before Tampa Bay got a team. Joe even knows his share of locals who still secretly and outwardly love the Fins.
As far as Joe is concerned, Miami is only good for two things: Brazilian women and various other exotic women.
But in today's daily Draft Countdown, it's time to learn about all things Miami from "The Commish," draft guru Justin Pawlowski. Surely, Bill Parcells will be drafting heavy on defense and the Fins are yet another team in need of a wide receiver.
Joe suggests you check out the entire buffet of in-your-face draft analysis available here. And there's plenty more to come!
Here's everything Dolphins:
Enjoy. {+++}
[audio:dolphinsdraft.mp3]