Josh Freeman Is Smarter Than Tim Tebow
March 11th, 2010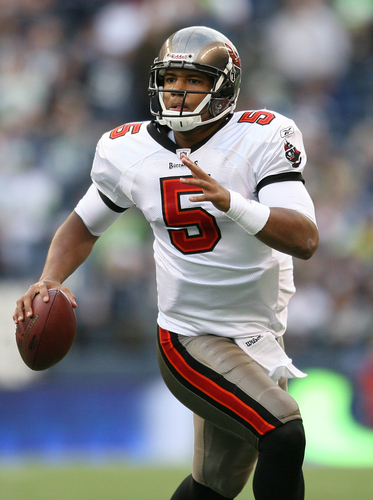 This one's for all those Gators fans out there who would rather have Tim Tebow than Josh Freeman quarterbacking the Bucs in 2010.
Yep, Joe actually met a few of those alleged Bucs fans while playing in a charity poker tournament on Saturday night.
As the Wonderlic test scores of this year's quarterback class trickle out in the media, Joe can't help but mention that Tim Tebow scored a 22 on the famed intelligence and aptitude exam, and Josh Freeman cranked out a 27 last year when he was a year younger than Mr. Tebow.
Meaningless? Yes.
But it is a colorful comeback to lob at annoying Gator fan at your local watering hole.