Might Suh And McCoy Be Waiting For Bucs?
March 11th, 2010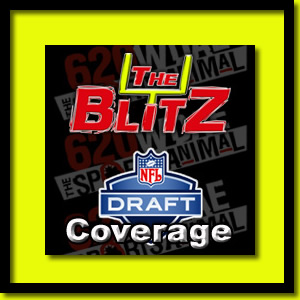 NFL Draft guru Justin Pawlowski, WDAE-AM, continues to track the rise of offensive tackle Russell Okung, who could be the No. 2 overall pick in April.
On his draft page at 620WDAE.com, Pawlowski offers the latest out of Okung's Pro Day.
Joe has to fantasize. In this scenario, might the Bucs be crazy enough to keep their No. 3 pick and trade up for the No. 4 pick to grab both manbeast Ndamukong Suh and Gerald McCoy? Not going to happen. But that would generate some serious excitement.