Gameday Tampa Bay
January 3rd, 2010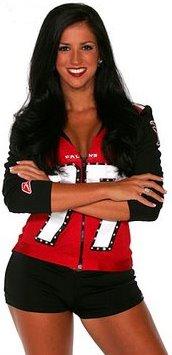 Week 17: The Final Week
Dixie Chicks at Bucs
Kickoff: 1 p.m.
TV: WTVT Ch. 13, DirecTV 708
Radio: Buccaneers Radio Network (in Tampa WFUS-FM, 103.5 and WDAE-AM, 620); Sirius Channel 158.
Weather: Cold, for Florida standards. Nearly the warmest temperature of the day will be at kickoff with the temperature expected to be 51, climbing to a high of 52 under a mix of sun and clouds, per AccuWeather.com. Winds, though mild, will gradually pick up as the game transpires, dipping back into the high 40s toward the end of the game.
Odds: Per Bodog.com, Falcons -1.5.
Outlook: Though the decision very well may already be made, a win cannot hurt Raheem the Dream's chances of returning to the Bucs next season. A loss, well, let's hope security at the CITS doesn't change the keys on the locks before the end of the game. The Falcons aren't exactly world beaters, though still dangerous. And the Bucs defense, under Raheem the Dream has improved each game. The key to this game will be if Greg Olson takes a page from last week's win over the Saints and continues to pound the ball and not give up even if the Bucs may be trailing. … If anything, what happens in hours, days (weeks?) after the game will hold much more intrigue than what happens in the finale to the awful 2009 season.
Fun facts: Amazingly, if the Falcons win today, it will be the first time in franchise history the Dixie Chicks will have consecutive winning seasons. … If Ronde Barber does not have an interception, it will be the first interception-less season he has had in 12 years.