Chucky's Monday Night Football Script
December 2nd, 2009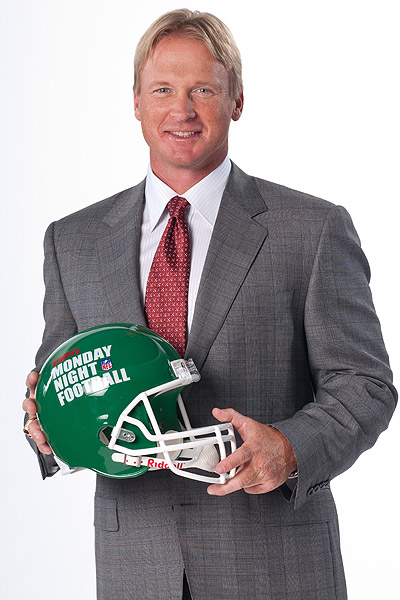 From hearing and reading various NFL fans' opinions, Joe believes he is in the minority.
Joe is not a fan of Chucky's schlock on Monday Night Football.
Oh, trust Joe, Chucky is smooth and speaks in good sound bytes and is enthusiastic. But when you listen to what Chucky says, well, for Joe, it's a big turn off.
Everybody is great. Everybody makes great plays. Everybody loves the game.
It's so syrupy sweet, Joe has to find a watering hole on Monday nights — well, that's not true. Joe already has found them — so that he can't hear the audio.
If Joe wants to hear a cheerleader, he would pay for Rachel Watson to broadcast for him, among other services.
It was bad enough when Joe heard Chucky refer to Bill Callahan as a players' coach. The last straw for Joe was when Chucky sang the praises of Eric Mangini.
But Joe has learned, via Mr. Irrevelant, that Chucky actually uses a script for Monday Night Football games.
Do yourself a favor and by all means click on this link for the evidence.